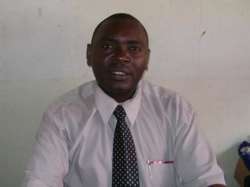 Pastor Daniel Njagi Kiura the chairman and founder of the NDCSC.
I am 35 years old and have been a minister in New Apostolic Church for 15 years. I am ready to work hard for the success of our school and help our children become equipped to find work and become full members of the local community.
CHAIRMAN'S MESSAGE
"We will create a better life for destitute and orphan children by providing education and helping them realise their potential. We also give our children a sense of belonging.
OUR TARGET is to provide education for needy children whose parents cannot afford to educate them."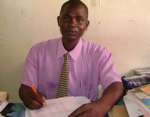 Pastor Stephen Munyoki Murungu
I was born in 1975 in Eastern Kenya. My parents are farmers. I completed high school in 1994 after I joined a community development course for 2 years. I joined the Ministry of New Apostolic Church in 1998. By 1999 I was anointed as pastor. Between 1999 and 2007 I came to discover that – due to diseases like malaria, HIV/Aids and TB as well as poverty and divorce – many children in the society lacked proper care and education. In 2008 we decided to join hands together to save the lives of the children.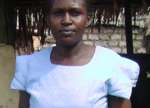 Teacher Madam Jacinta
I am happy being in NDCSC School. It's a special school dealing with children who are orphans, the children of single parents and other poor children. I teach several activities including languages, maths, social & life skills, science, music, creativity, religious education and physical fitness.
We have two classrooms, KG1 and KG2, where the children stay for two years before they qualify to join primary education.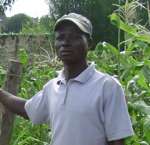 Our security man, Samson Munga
Our cook, Cecilia B Kalola